Date: 17/06/2018 10:06:02
From: roughbarked
ID: 1240837
Subject: re: June 2018 Chat
roughbarked said:

roughbarked said:


bluegreen said:

Some overnight and still falling :)


Just had a quick shower here. Might be a little more with it.


mm a whole mm. Ah well, wet stuff is wet stuff. So far this week we have had a total of almost 20mm which isn't bad when the whole year thus far has been 52.6mm 25 day(s)

Ended up getting 7.5mm yesterday and today hasn't got over 6 degrees yet.
Here is one of my attempts to keep the crested pigeons off my seedlings. I simply cannot get seeds to work without taking drastic actions.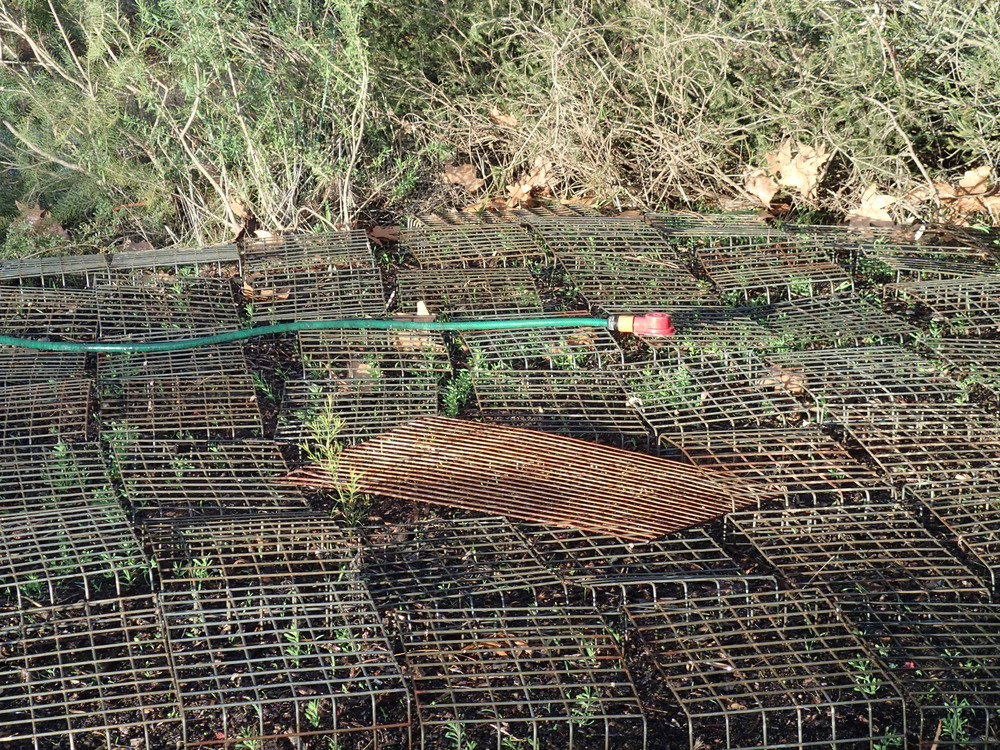 The plants in question are Rhodanthe cholorocephala,
---